Klance Mini-Comics Compilation [PDF]
€

15.00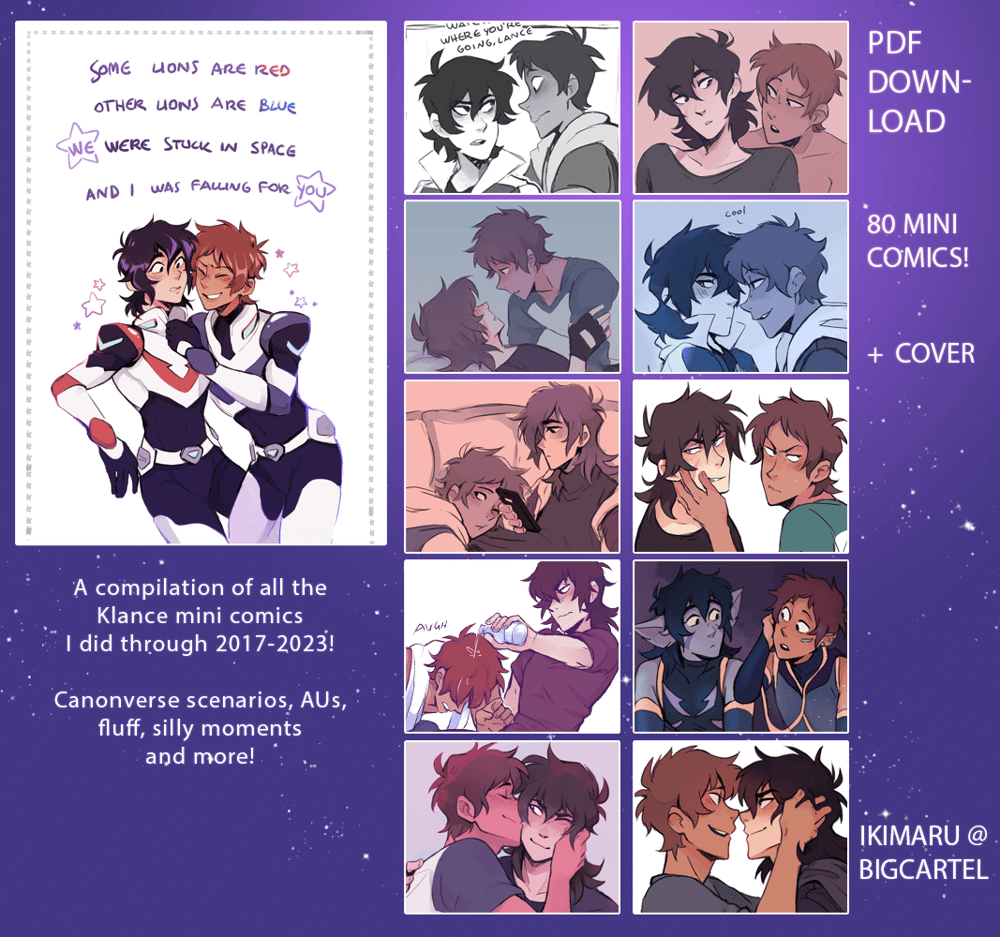 This is a digital PDF with a compilation of all the klance mini comics I made through the years in chronological order, there will be no printed version!
The pages are tall so ideally they can be viewed like a webtoon (endless scrolling)
⭐️ 198MB | around 1400x3900px per page
⭐️ 80 mini comics I made through 2017-2023! (each has an average of 3-8 panels)
⭐️ my longer comics like Sleepover, Loose Ends etc are not included as they're too long and also already their own PDFs!
Instructions [PLEASE READ]
- I send out emails with the download links manually so it can take me a few days
- the email will be from the "sendgb" site, make sure to check your spam folder as well and to write your email correctly!
- Download links expire after 1 week
--
- this PDF resolution is meant for it to look good at screen but not to be printed
- can be bought along other items in my store = just add this to your cart too, please don't split your order
- the comics are free to read on my tumblr but if you want to have them all in one place as PDF to read whenever or want to support, this is for you! (=
thank you 💜